Hi Everyone!
As a dog lover, I like to have dog-themed accessories or shirt, but my question is that do the cat lovers also love to have cat-themed products? Actually, recently, I made friendship with a neighbouring lady Gina who lives with 4 cats after divorce. Her entire life only revolves around the cats because her kids also live with her husband and don't bother to give time to the lady. However, I always found her very generous in all senses, and I love her loving nature. A few days ago, via Facebook, I discovered that her birthday is coming so I decided to get a unique gift for Gina. However, I am confused about the selection of gifts.
I found these
cat-themed mugs
that look very pretty as a birthday gift, but when I talked with my sister, she didn't agree. According to her, cat-themed mugs sound like a very cheap gift, and I should gift her expensive perfume, cosmetic or any handbag. What are your thoughts on this?
I also found this article
https://www.bustle.com/articles/126118- ... -purr-fect
and really the phone cases, mugs and other stuff there. So, what you ladies think would be the best gift for a cat lover?
What about these following gifts?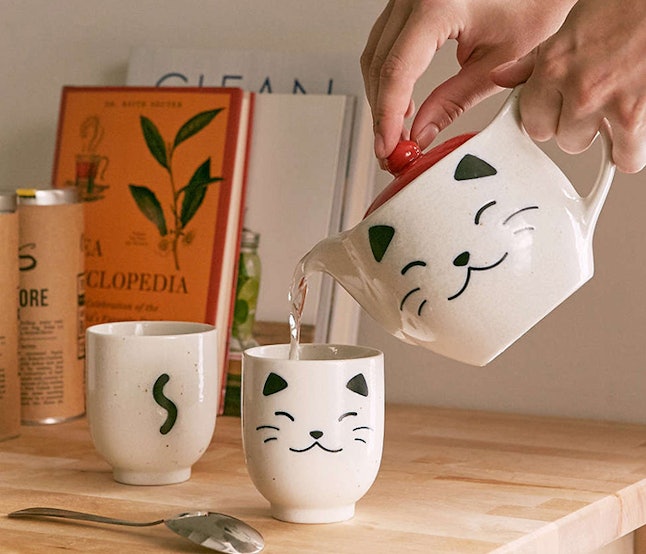 And what about this kind of home decor pieces?
You can also give an idea of some better cat-themed products or can also refer a place from where I can get a delightful cat-themed gift for her. However, it shouldn't be much expensive. I only have a budget of no more than $50.