I thought I've seen and heard it all, that's until I came across a
FIRE FACIAL
.
It all starts with the client having a towel placed on their face/body that's soaked in alcohol (haha you can see where this is going). The towel is lit on fire...for real. Then it's up to the therapist to
quickly
remove the towel after a couple of seconds before it burns the client's face or body.
It's said to 'fight wrinkles'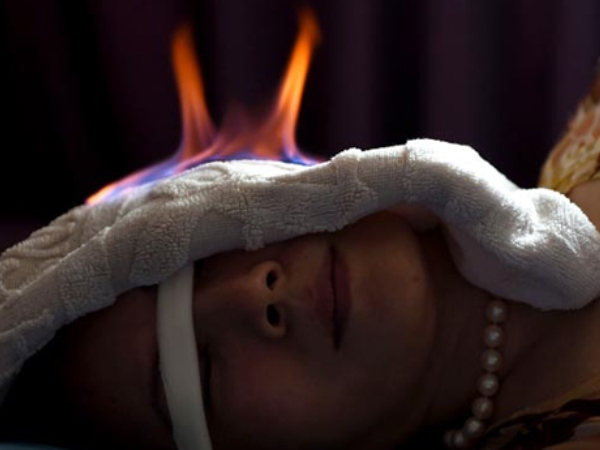 Would you have a fire facial?